Cybercriminal attacks resulted in nearly USD 1 trillion worth of damage in 2020 alone. As the coronavirus pandemic allowed for new possibilities to malicious actors, businesses and individuals are now as vulnerable as ever. Hence, the importance of a cyber security strategy has become equally crucial as any other aspect of a business.
Yet surprisingly, most companies employ a reactive instead of a proactive approach in handling their digital presence. It is as if they are waiting to become targets of thousands of hackers lurking in the internet's wilderness.
In plain terms, proactive behavior implies executing strategies to prevent incidents and attacks instead of merely reacting after the fact. This is less costly, simpler, and more beneficial to do.
However, despite billions of dollars in damage, organizations seem to be either absent-minded or careless about protecting their assets.
You probably experienced the following situation. As soon as you turn on your computer, numerous cybersecurity firms bombard you with irresistible offers to protect you from malicious actors. Still, most of them fail to mention the importance of creating your cyber security strategy tailored to your needs.
To safeguard your company's reputation and decrease harm to your employees, partners, and customers, you need a sound cyber security strategy.
The Basics of a Cyber Security Strategy
A cyber security strategy is an elegant term for a sophisticated plan securing your company's assets. Notwithstanding what you may have heard, this type of strategy is never ideal. It always comes with certain caveats. One of those is that it must evolve and grow harmoniously with your business.
With technology and cyber threats evolving constantly, you need to renew your strategy every three years. Some experts even recommend you do so every two years if your financial standing allows for it.
Different industries suffer from various threats. Thus, we would never advise a food production company to have an identical cyber security strategy to a financial institution. They experience different risks and ought to act independently in certain aspects. Also, the consequences of harm that hackers inflict against the two usually have dissimilar effects.
For instance, in the food industry, the threat of theft of personal private data is low. In stark opposition to that, financial systems are particularly prone to this type of attack.
Generally speaking, the two sectors most hit in the coronavirus pandemic are healthcare and finance. But even if your company does not fall into these two categories, we still urge you to follow the advice below.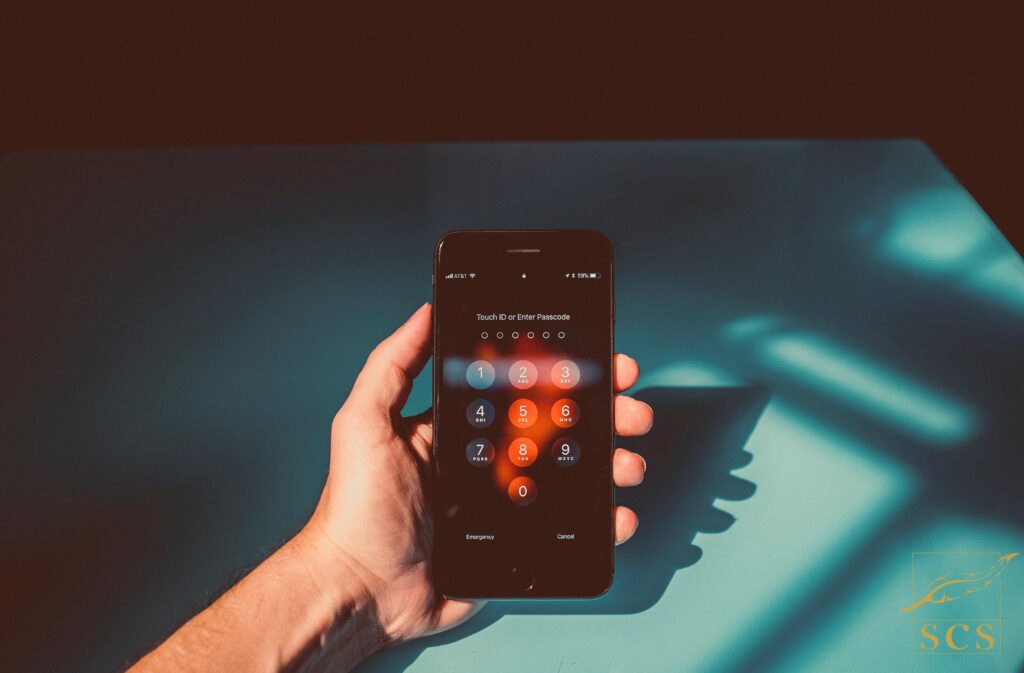 The First Action
The primary step we suggest you take is understanding your cyber threat landscape. This entails grasping the most severe and most frequent risks and adapting your plans to address them. Some standard red flags in this sense cover phishing, malware, and insider threats.
But what if you are still unsure of the dangers you may sustain in the digital realm? A simple course of action would be to observe the most notable incidents your competitors have had to confront lately. Better to learn from their mistakes than vice versa.
Apart from that, we recommend you reflect upon the following internal aspects:
Policies,
Governance,
Incident recovery capabilities, and
Security technologies.
In a nutshell, consider using a cybersecurity framework to help you assess your organization's digital maturity. Options to bear in mind encompass NIST, Center for Internet Security Controls, and Control Objectives for Information Technology.
Some of the results of this effort should lead to establishing solid strategic objectives. These can come in different forms, such as:
Reducing the risk of unauthorized disclosure or loss of information and information systems,
Mitigating the harm to or destruction of computer networks, devices, applications, and data.
Hundreds of cybersecurity frameworks exist out there. It should, therefore, not be problematic to complete the initial step in creating your cyber security strategy.
The Second Action
Now that you are aware of your company's current condition, it is time to examine the appropriate cybersecurity tools for you. To reach the strategic objectives from the first phase, we recommend you reflect on the pros and cons of every option.
One possibility is outsourcing your security tasks. Kaspersky's Global Corporate IT Security Risks Survey states that roughly 70% of companies plan to outsource security to different security service providers.
If you are the head of a company desperately needing to tidy up, here is a list of the top managed security service providers. Companies with previous MSSPs experience claim that this approach has considerably reduced their security-related costs.
Alternatively, firms like SCS offer penetration testing and related services. These help you find security vulnerabilities that an attacker could exploit in both the physical and cyber realms.
Pro-tip: Even if they do not manage to steal your money, cybercriminals can still inflict catastrophic damage. They can sway your clients' perceptions of you and the public's favorable stance toward your business.
The Third Action
As soon you have dealt with the previous segment, it is time to update or write your internal:
Risk assessments,
Policies and guidelines,
Cybersecurity plans,
Procedures, and
All other documents that pertain to your cyber security strategy.
Getting a buy-in from your management and staff is central to creating a functioning system. Explain to employees and customers why you are making the changes and how they will affect them.
This phase of the process usually carries the title of documenting a cyber security strategy. Within it, we recommend you define each person's duties. A vital step to make sure nothing slips through the cracks.
Remember: Everyone in the firm has a role to play in addressing security issues and advancing the company's cybersecurity. We recommend not leaving it only to upper management to handle the details. Instead, ensure a fair and transparent splitting of responsibilities.
Summing Up
A cyber security strategy is a document that interested parties need to follow to the letter. Nevertheless, it is an ever-evolving piece of documentation that your company should reexamine every three to five years. The more regular, the better.
To avoid becoming the next victim of online scams, relish your strategy as much as all other segments of your company.
Likewise, do not expect a challenges-free process. The technique of implementing a cyber security strategy must entail internal and external audits. We even suggest conducting exercises to simulate the circumstances of major ransomware or other incidents.
In conclusion, be agile yet rigorous in adopting and carrying out your cyber security strategy. For it is no longer a nice-to-have document but a means of survival in the unforgiving age of cybercrime.