The security industry continues to be one of the most diverse markets in the world. In fact, it also covers some of the more delicate affairs, like those surrounding quick evacuations and private investigations. In many African countries, both services are experiencing an uptick in comparison to the last ten years. Therefore, in this article, we shall explore investigation and evacuation in South Africa and how to use it to your advantage.
Why High-Profile Individuals Hire Private Investigators
The US Bureau of Labor projects that the employment of investigators and private detectives will grow 13 percent from 2020 to 2030. The number portrays a faster rise than the average for all occupations. Hence, it seems that private individuals and companies are increasingly inquiring about information on others' financial, legal, and personal matters. That is, of course, without wanting the targets to be aware of this plain fact.
We observe similar interest in investigations in South Africa as well. In the African nation, approximately 550 private investigators have registered with the Private Security Industry Regulation Authority. The said is a government institution in charge of supervising the security industry and all investigation efforts within South Africa.
But before the authorities grant an individual private investigator the opportunity to register themselves officially, the latter must first meet certain preconditions, including:
Language proficiency,
Age 18 or older,
Possessing citizenship of South Africa,
Paying a small PI registration fee,
Not being a member of any police or national security agency,
Capable of completing a PI licensing program in South Africa, and
Having a clean criminal record.
But why do people increasingly seek the assistance of investigators? The answer to this question is multifaceted. For one, those looking to hire private investigators fear for their safety or the security of others. In addition, they may want to inquire about information that could be difficult to collect through official, overt channels. But that is not to say that they engage in illegal activities.
In a nutshell, private investigators:
Interview people,
Conduct surveillance,
Verify information,
Find missing persons,
Gather evidence or vital facts,
Help solve a case, or
Investigate computer crimes.
All in all, registered PIs are a reliable asset for business executives and high-net-worth individuals and families operating or living in South Africa.
Do You Need Swift Evacuation Services?
According to security experts, evacuation relates to exiting a facility as safely and directly as possible. In other words, the action entails leaving a company headquarters, house, apartment, or other building quickly and efficiently.
Different countries face a mixture of reasons for evacuation. In fact, some fear tsunamis and chemical spills. Others are afraid of earthquakes and military attacks, while certain nations worry about eruptions of volcanoes and floods.
In any case, there are two main modes in evacuating people, including:
Evacuation out of the country as fast as possible, and
Evacuation from a dangerous location to a safer place within the country.
In fact, a situation that could result in an evacuation in South Africa usually originates from events such as civil uprisings, wars, conflicts, and natural disasters. For instance, the 2021 South African unrest is a typical example of an event that could call for an evacuation. Security experts believe that these were some of the gravest acts of political violence since the end of Apartheid in the country.

Additionally, numerous reports by international organizations and institutions indicate that South Africa is particularly susceptible to storms, wildfires, floods, and droughts. Such events adversely impact communities and infrastructure, thereby causing devastating social and economic losses. For these reasons, many South Africans are vulnerable to climate change, which frequently reshapes the business landscape.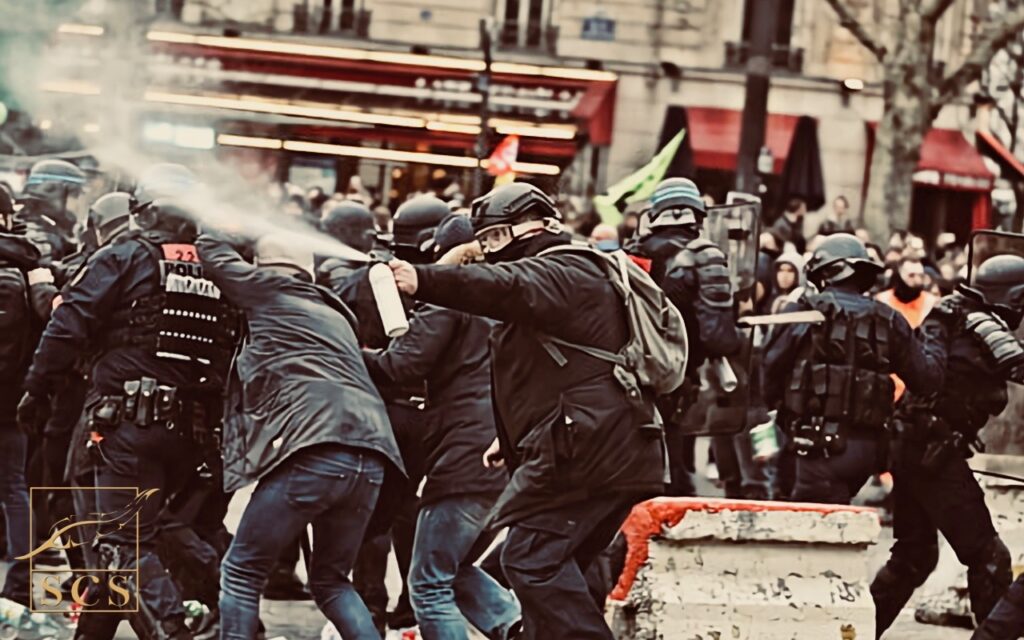 Worryingly, the International Disaster Database recorded more than 90 noticeable weather-related disasters in the African nation since the 1980s. These dire events affected around 22 million citizens of South Africa, impacting their livelihoods and business services.
In fact, high-net-worth individuals and organization leaders are often unsure if buildings, vehicles, and other assets they stay in are conducive to a swift evacuation action once the need arises.
Accordingly, due to high corruption levels and the inability of public institutions to respond appropriately, there is only one mode of operation available when considering evacuation:
Hire a local support team to help ensure swift evacuation, secure driving services, and seamless transition to a safe space in South Africa or abroad.
Investigation and Evacuation in South Africa
The words investigation and evacuation tend to instill negative sentiment in some people. And for a good reason. They both convey a sense of urgency and adversity.
However, factually speaking, private investigation and evacuation in South Africa are tremendously valuable. The reason is that international reports frequently cite a lack of reliable public services, delay in institutional response, and other deficiencies. In such unfortunate circumstances, citizens and foreign travelers are often left poorly protected, as are their assets.
Moreover, we advise that HNW individuals, families, and business executives consider alternative ways to protect themselves, their entourage, and their property. We suggest relying on the private security sector to find services of investigation and evacuation in South Africa.
While seeking to hire private companies, consider the following advice:
Establish if the company has a multiannual presence in the security field by visiting their website and other platforms,
Inquire with the authorities if the security company is allowed to operate in South Africa,
Ask business associates about their experiences with the security company in question,
Invite them to send you a tentative strategy and action plan for a potential mission in South Africa.
In Conclusion
In this article, we have explored investigation and evacuation in South Africa. Although hundreds of companies claim to possess the necessary licenses and skills to provide these services, many regrettably resemble outright scams. On that note, foreign travelers or business executives ― temporarily or permanently staying in the African nation ― usually hold limited information on which organization or institution to select for this purpose.
Broadly speaking, there are three approaches to the matter:
Inquire with public institutions to handle the situation (but note that this is not a good option, as public institutions are usually highly unreliable),
Hire a local support team or security company, or
Assume that you will not need investigation and evacuation services.
All three options have benefits and disadvantages, but choosing only a single approach usually proves harmful. Hence, selecting the two first options appears to be a thoughtful strategy. For instance, we recommend informing the local emergency services and other institutions ― plus engaging a proficient local security team with international experience.
Firms like SCS help individuals and companies alike do their best work and enjoy leisure time without worrying about their safety. Drop us a line to find out how!