As the third-largest economy, South Africa is the most technologically advanced, industrialized, and diversified country on the continent. Therefore, one would assume that all other sectors will follow suit. In other words, that South Africa will find itself at an equivalent high standing regarding its security and safety in public. However, the current situation does not favor this statement. Thus, safety in South Africa continues to bring the nation to the top lists of the least safe places in Africa.
The country is a rarity in the category of third-world nations. In fact, political and economic pundits sometimes refer to it as "a third-world country with extremely wealthy belts." Unlike some African nations, it offers state-of-the-art airports in upmarket locations, fancy shopping malls, and deluxe accommodation. Nevertheless, it is a nation of stark contrasts.
Plagued with socio-economic issues, South Africa endures unparalleled levels of:
Corruption and nepotism,
Poverty,
Social inequality,
Inadequate public service access, and
Unemployment.
Coupled with regular violence in the country's busiest streets, it can seem like a no-go zone for international travelers and business executives. However, that is only the first impression ― and it is well established that first impressions can be faulty at best.
For instance, if we analyze South Africa's economic parameters, we may ascertain that it is highly developed but lacks foreign investments. On that note, the country counts as one of the world's largest exporters of:
Platinum,
Gold,
Diamonds,
Iron ore,
Chromium,
Manganese,
Copper,
Uranium, and several other natural resources.
Furthermore, South Africa is experiencing consistent growth. With six out of 10 industries reporting a rise in production in 2021, the country will likely continue to be an African frontrunner.
When we examine the nation from that perspective, we may conclude that the only missing item is safety in South Africa. So, let us explore more.
Road Safety in South Africa
The deterioration of general security while traveling by vehicle has been a prominent issue for years. Moreover, 26 out of every 100,000 people die on the roads in South Africa. Worryingly, the number is significantly higher than the global average of 18 per 100,000.
Conversely, relevant authorities maintain most roads reasonably well, and foreign travelers usually enjoy a rather effortless ride through the major cities. However, when traveling to more rural areas, challenges tend to arise. Expectedly, motorcyclists, cyclists, and pedestrians are at a disproportionate disadvantage in comparison to car drivers.
For example, the most considerable downsides of driving and navigating South African roads include some of the following concerns:
Disobeying traffic laws, especially speeding and drink driving,
Operating unroadworthy vehicles,
Ignoring traffic signals and running across roads and highways by pedestrians,
Missing street lights in intersections and streets, and
Failing to make oneself visible while crossing roads.
Interestingly, a factor to consider when leaving South African major cities for the surrounding regions is the erratic nature of road signs. Specifically, the road maps that authorities publish and the road signs that appear at intersections and streets are vastly inconsistent.
For instance, while embarking on a rural road, the direction one is taking should seem evident. Yet, some streets ― that have not been marked on the maps ― often appear suddenly on the actual roads, leaving the traveler confused.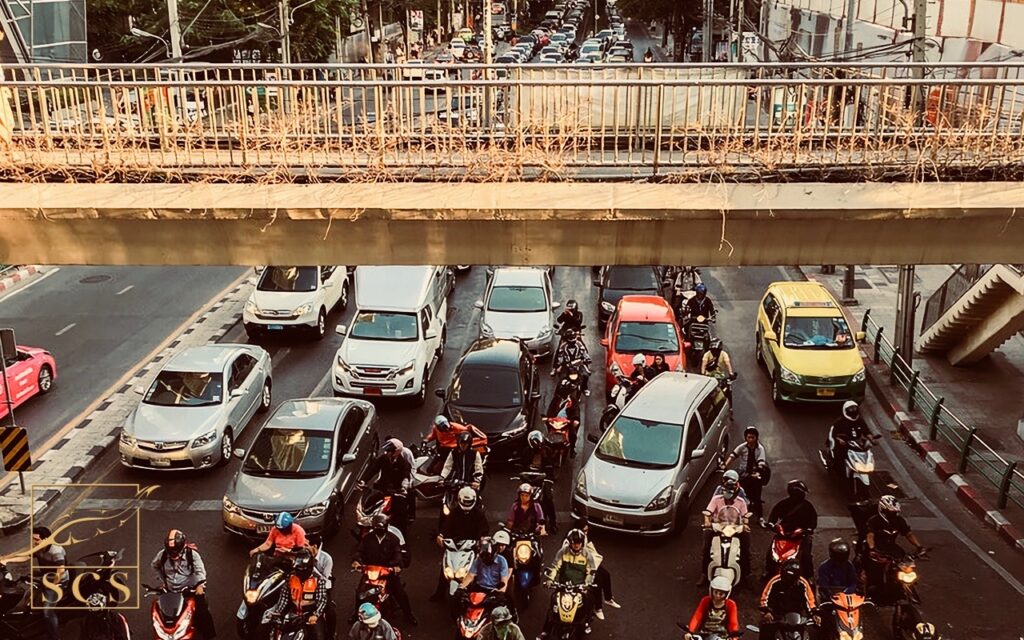 In essence, road safety in South Africa still poses a unique challenge for the local authorities and citizens. Likewise, foreign travelers who expect a smooth drive through the countryside may frequently be disappointed.
In addition to this, we present you with the most picturesque routes to navigate:
The Wild Coast,
The Garden Route,
Route 62,
The Panorama Route, and
The Waterberg Meander.
Kidnappings: A Persistent Issue
Security and public safety in South Africa do not exclusively relate to the country's road infrastructure. In fact, another issue has been disrupting the African nation lately: kidnappings.
Abduction numbers in the country are soaring. For example, in the past few years, almost ten individuals were kidnapped per 100,000 people. In comparison to the world average of nearly two persons per 100,000, it seems that concerns relating to public safety in South Africa imply an everyday predicament. The regions where kidnappings happen frequently include:
Gauteng, where the capital city Johannesburg is located,
KwaZulu Natal, and
The Western Cape.
According to official statistics, as many as 930 kidnappings occurred in the Gauteng region alone in 2019/2020. The reasons for these abductions vary and may comprise any of the following ones:
Human trafficking,
Criminal vendetta,
Sexual offenses, and
Mafia.
Generally speaking, the assailants usually want to obtain financial means and information. In the words of Kidnapping Incident Manager at TSU International, Herman Bosman, "People were taken and detained against their will. You either have something they want, like money or information. Whether you make it back home alive depends on the reasons you were taken."
Quick fact: Compared to 2010/2011, the country's Crime Stats for 2019/2020 highlight a 133% increase in cases that citizens report to the police. Still, these kidnapping rates are low in comparison to conflict-stricken regions like Mozambique and Nigeria.
Finally, kidnapping for extortion and ransom made up less than 5% of the overall numbers. Additionally, recent years have seen an increase in the abduction of wealthy business individuals visiting the country.
In Conclusion
As South African officials and international organizations warn: remain vigilant wherever you travel and stay in safer country regions.
Apart from the apparent advice, here are the main takeaways from this article on safety in South Africa:
Be aware of the erratic nature of road signs, as inconsistencies between the physical road signs and road maps may arise,
Acknowledge that the Western Cape, Gauteng, and KwaZulu Natal equal regions with the highest kidnapping rates,
Remember that some of the most picturesque road routes include The Garden Route, Route 62, The Panorama Route, The Wild Coast, and The Waterberg Meander,
Read local news reports of impending violence on the streets and unannounced protests,
Hire a local support team to drive you through the country and help ensure a seamless transition from airports to hotels to corporate meetings.
Firms like SCS help individuals and companies alike do their best work and enjoy leisure time without worrying about their safety. Drop us a line to find out how!