A prominent African nation, Senegal was home to the first movie filmed on the continent and hosts seven World Heritage Sites. Moreover, given the decades-long political stability and economic growth, a business trip to Senegal presents an excellent opportunity for foreigners visiting the country.
The African nation is not subject to the violence that otherwise engulfs the region. However, the Senegalese still fear cross-border trafficking and terrorist groups activities from the surrounding areas.
Prominently, Senegal counts as one of the most stable states on the continent. Between the years 2014 and 2018, its economy grew by more than 6% yearly. However, the COVID-19 pandemic impacted some services, including transport, exports, and tourism.
Fortunately, some of its other economic sectors remain mostly intact, such as:
Agricultural and fish processing,
Phosphate, gold, and zircon mining,
Petroleum refining, and
Fertilizer production.
Most notably, experts classify the state among the top three fastest-growing African economies. Notwithstanding, the country's economy depends heavily on foreign assistance. This fact presents an attractive opportunity for outside financing, with foreign direct investments rising to USD 6.4 billion in 2019 ― from only USD 3.4 billion in 2015.
With this information in mind, company executives and high-net-worth individuals and families can enrich their corporate stay in Senegal by visiting some of its fascinating cultural and natural sites under the protection of UNESCO.
Therefore, let us explore helpful safety tips for your business trip to Senegal.
Security and Safety in Senegal
In 2019, approximately 1,7 million foreign travelers visited the country. In fact, the most touristic place to see and conduct business is by far the capital city Dakar.
However, specific issues still plague Senegal, among which most notably:
Street crime, such as grabbing bags while driving motorbikes and scooters,
Pickpocketing,
Home robberies and armed burglaries,
Circulation of false money, and
Typical scams relating to business ventures, romance and friendship, and work opportunities.
Although this is not an all-encompassing list of risks, it addresses some of the most significant ones.
Additionally, students' bodies and teachers' unions tend to get shrill and intrusive during their protests focusing on political issues and the cost of living. The main spots where demonstrations occur include the capital city Dakar and major centers like Touba, Rufisque, and Thiès. Even though typically peaceful, they can sometimes turn violent, especially when taking place with little to no notice.
Quick tip: Monitor the local media and ask local authorities to find out about hotspots with large gatherings and political protests. Alternatively, hire a local support team to navigate the busy streets, find proper accommodation, and fully appreciate the stay. Additionally, consider the fact that it is a French-speaking region.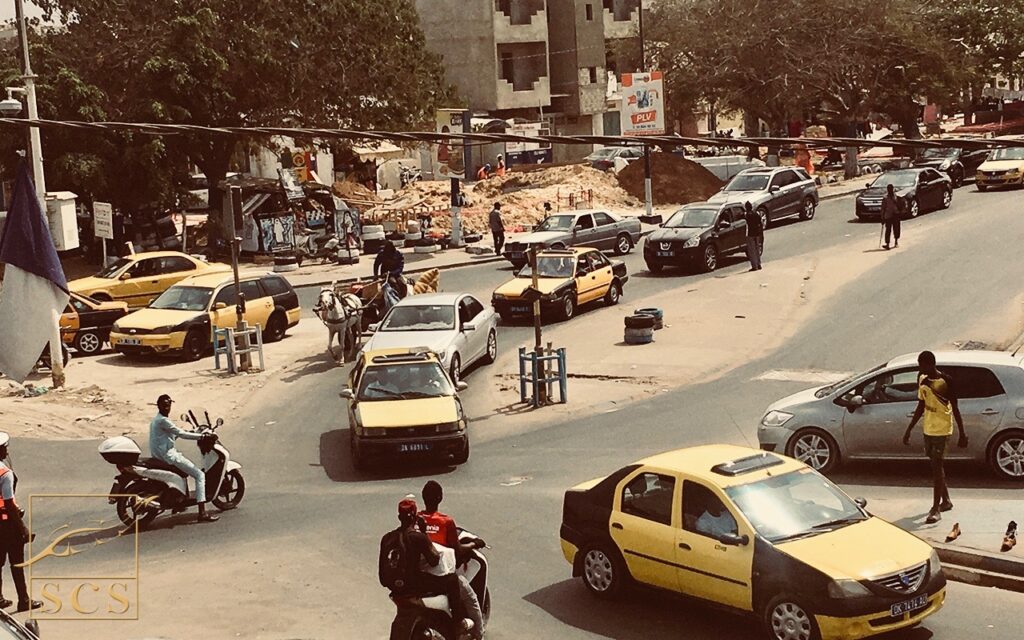 As for other major security issues in the country, steer clear of the Casamance region in Senegal's southwest. This is because low-intensity separatist violence may occur, although primarily directed at the government's security forces. Conversely, international organizations maintain that the situation has improved recently, even though the region still suffers from banditry.
Worryingly, travelers to the said areas of Casamance have died by the hundreds due to land mines. Therefore, local authorities recommend staying on paved roads whenever possible.
Finally, bear in mind that:
Driving standards are unpredictable,
Vehicle and street lighting is poor, and
Torrential rains may occasionally cause landslides and floods, thereby affecting traffic.
Accommodation Options on Your Business Trip to Senegal
Compared to most other African nations, the Republic of Senegal maintains a well-organized infrastructure. With 14 airports and 8 ports, accessing the land appears to be seamless. Additionally, the country prides itself on 4,500 km of paved roads connecting Dakar to the other ten major cities state-wide.
Notably, many local cars, taxis, and public mini-buses are of subpar quality and not roadworthy by western standards. Unfortunately, for all these and other reasons, road accidents are a common occurrence.
In fact, when they happen in rural areas, you need to go to the nearest police station to report it physically. Accordingly, we recommend hiring a reputable tour operator or ― better yet ― a local support team. They would manage the minutiae, secure transportation and accommodation during your business trip to Senegal.
Speaking of which, we suggest staying in luxury hotels and resorts that have already undergone scrutiny and can host high-profile individuals, their entourage, and families. While visiting the African republic, we advise staying at Radisson Blu Hotel or Terrou-Bi Resort in Dakar.
With almost 700 hotels available throughout the country, the reasons abound for selecting these places rather than others.
First of all, the central points to consider while arranging accommodation in Senegal's capital Dakar include:
CCTV coverage,
High IoT Wi-Fi device and network security,
Practicality of the location (close to the hospital and police station),
Emergency response plan,
Electric and gas safety, and
Overall high-grade security.
As for navigating the country's roads and landscapes, we recommend the following vehicles:
Toyota Landcruiser or Prado, and
Nissan Patrol.
Of course, the use of particular cars depends on the terrain and whether you are visiting more rural or urbanized areas. In any case, we propose keeping the above points in mind to circumvent contingencies.
In Conclusion
This article examined a wide range of safety tips for your business trip to Senegal. We trust you have discovered how to traverse the streets of Dakar and other major cities in the country. If so, you now know that a few precautionary safety and security measures need to be in place to stay safe and sound.
Thus, here are the main takeaways for your future business trip to Senegal:
Steer clear of political protests, large gatherings, and the Casamance region,
Know that armed burglaries and home robberies are increasing in prevalence,
Be wary of false money circulating all areas,
Keep your bags and other valuables out of sight,
Lock doors even while driving, as gangs on scooters and motorbikes could be nearby, and
Remember that typical scams are expected, such as business ventures, romance and friendship, and work opportunities.
Firms like SCS help individuals and companies alike do their best work and enjoy leisure time without worrying about their safety. Drop us a line to find out how!