As the CSO, you have a lot on your plate. The ultimate responsibility for physical and digital security rests on your shoulders. Moreover, your role probably encapsulates everything from fraud prevention to business continuity planning. That said, dealing with vehicle selection can present a small effort with a high impact when your company leaders travel abroad.
Similarly, your to-do list seems to be never-ending, while juggling multiple responsibilities at the same time is a daunting endeavor. We understand that and are cognizant that most CSOs have it in their blood to manage large teams and shuffle between taxing duties.
As a chief security officer, you are already working to create space for your company to analyze security as a strategic asset. That was a mouthful. But how do you actually do that without a dedicated team of executive protection professionals on your side?
The fast and unpleasant answer is that you probably can't do it on your own. And not because you lack the proper skills and knowledge but seeing that you need local expertise on different continents and in dissimilar regions. Since, presumably, you operate outside your company's headquarters from time to time.
In this article, let's look at some particulars when your company leaders travel to one of the most politically turbulent of all places on Earth: West Africa.
Quick fact: According to the UN, the West Africa subregion spans 17 countries.
Is West Africa Safe?
The truth is you want the best for your company's CEO, board of directors, or any other high-ranking individuals whose security you manage. But sometimes, there is only so much you can do with what you have and where you are.
On that note, handling vehicle selection in West Africa is a thing in and of itself, as it demands a local, fresh pair of eyes.
As with any region, it is equally challenging to generalize about the personal safety situation in this part of the world. Nevertheless, one underlying assumption applies to ensuring safety anywhere ― and that is local advice. Therefore, we recommend engaging executive protection agents equipped with local knowledge, ready to respond quickly and effectively.
For instance, while pondering about vehicle selection in West Africa, we suggest keeping the following in mind:
Is the town or city you are traveling to plagued by armed robberies? In fact, violent bandits usually target places frequented by wealthy foreigners.
What are the road infrastructure and safety like in more rural areas? Apart from having to navigate potholes and cattle, traveling by road at night is highly inadvisable.
Can you obtain the scam rates in the region you are visiting? Actually, we recommend being wary of hustlers, touts, and con artists who prey on tourists. As you already know, malicious actors will not have second thoughts about targeting your CEO even in the presence of a security detail.
Companies like SCS make it their top priority to alleviate your concerns and operationalize all local knowledge to your bosses' benefit.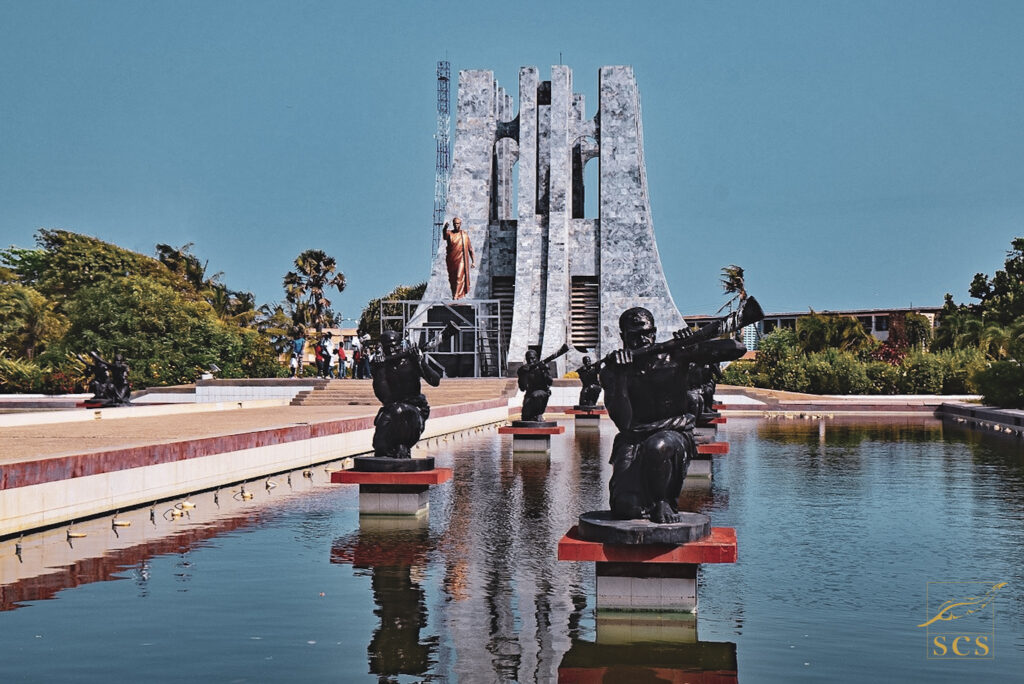 How to Go About Vehicle Selection in West Africa
Deciding on suitable wheels for your company leaders has a profound effect on their security. Due to traffic jams or surveillance efforts by malefactors, we deem it wise to choose the right car upfront.
Actually, we recommend the following ground-tested vehicles:
4×4 Toyota Landcruiser, and
4×4 Toyota Prado.
They are excellent options to enjoy secure travel in West Africa for either business or pleasure. The reliability and ruggedness of these vehicles evoke memories of other traditional off-roaders. In specific countries, brand new models of Toyota Landcruiser will attract plenty of attention. However, as one of the principles of EP is to keep a low profile, we recommend using a three-year-old model, as that will gather considerably fewer eyes.
What's more, we are aware that you want the best comfort for your company managers. Hence, we can attest to the claim that, for travel in Africa, these models are comfortable and secure options.
As a matter of fact, Toyota's Landcruiser and Prado form a splendid combination of practicality and comfort on difficult road conditions.
Similarly, you are already familiar with having to exercise great caution while visiting remote corners of the African continent: most parts of West Africa included. Although a beautiful landscape may tempt you into traveling there, a word of advice is always in order.
Suppose your company's CEO or other upper-level leaders wish to travel to Nigeria or Togo to bask in their natural landscapes and man-made edifices. In that case, here is some helpful advice from us on how to go about that:
Choose the security vehicles that can handle the forbidding terrain.
Hire executive protection agents with local knowledge.
Exercise great caution wherever you travel.
Avoid areas with ongoing armed conflict.
Consider hiring armed police escorts.
For these and many other reasons, it is invaluable to have a security team that can provide you with vitally important local advice. In the event you want to explore this further, start here!
Traveling for Pleasure, Explained
Depending on the country on your boss's radar, you may be well on your way to go sightseeing, visiting local cultures, or mingling with ancient tribes of West Africa. For instance, one choice could entail touring famous localities. This includes places like the world's largest basilica, Our Lady of Peace in Yamoussoukro, the capital of the Ivory Coast.
However, we advise full vigilance as armed robbers conduct attacks even in broad daylight. Moreover, these muggings sometimes happen on the main road between the capital city and the country's northern municipality of Korogho. All this makes vehicle selection in West Africa one of your top priorities.
Furthermore, Ghana is one of the most progressive countries on the continent. Thus, it offers an enhanced sense of perceived safety. In fact, travel connoisseurs and tourist guides advise visiting some of the following places – in Ghana:
Jamestown Lighthouse in the district with the same name,
Traditional buildings of the Asante Kingdom, to the north-east of Kumasi and in Patakro's south,
Kakum National Park, part of the Central Region of Ghana,
Cape Coast Castle in the city with the same name,
Gwollu Slave Defense Wall, located in the Upper West Region of Ghana,
As for other countries in West Africa, here are a few other options:
Gambia's Abuko National Reserve, National Park, and Bijilo Forest Park,
Nigeria's Olumirin Waterfall, Ife Museum, and the Olumo Rock, and
Togo's Grand Marché bazaar and the Monument de l'Independance.
As you can tell, most of these sites are spread out throughout the region. All of this contributes to vehicle selection in West Africa being a challenging ― yet achievable ― assignment.
Drop us a line to find out how we would go about arranging safe and secure travel to this corner of the world for your CEO, high-ranking professionals, or any other person whose security you manage.