One of the smallest countries, Togo ranks among the most developed and scenic places in Africa. While enjoying some of the highest living standards on the continent, it also features a well-developed export sector. For these and plenty of other reasons, safe travel services in Togo are becoming more and more relevant for foreign tourists and business executives.
In line with travel information by foreign governments, we advise against traveling alone, even within the capital city limits. Theft, violent crime, and pick-pocketing are common in some areas. Therefore, you will need local advice and expertise to navigate daily routes.
More importantly, we recommend planning trips ahead, even with the occasional relatively short notice. The reason for this is that traveling abroad necessitates examining numerous items, some of which include:
Provision of VIP facilities and ensuring access on arrival and departure,
Security of baggage,
Privacy of the principal, i.e., the person receiving safe travel services,
Accommodation, refreshments, and meals,
Liaison with local security and reception agencies,
Safe houses or rooms in case an incident occurs or could happen,
Reliable communication channels between the executive protection team and the principal,
Vaccination and visa restrictions, and other details as they relate to safe travel services in Togo.
Ideally, an advance agent will scout the exact travel destinations upfront. All this is done to avoid surprises, design contingencies, and steer clear of vulnerable situations and hazards.
Explained: Doing Business and the Togolese Economy
Ranking third in West Africa when it comes to the inflow of tourists in 2019, Togo generated around USD 270 million in the tourism sector in the pre-pandemic era. Amounting to 3,6% of its gross domestic product, the Togolese pride themselves in steady revenues in this industry.
Luckily, the country's economy did not undergo the brunt of the COVID-19 pandemic, as was the case with virtually all western democracies. However, it has still suffered a decline in portfolio investments and migrant remittances, leading to slower overall economic growth.
On the other hand, the largest industries in Togo include:
Agriculture, accounting for 40% of GDP,
Mining, with phosphate ranking the country 19th in world production, and
Manufacturing, including the production of textiles, processing of agricultural products, and extraction of palm oil.
With all these business prospects in mind, company executives traveling to the African nation need to feel safe around the clock, while unperturbed by security concerns. Frequent attacks on affluent foreigners and kidnap-for-ransom comprise a regular day in Togo. In fact, they make conducting business a strenuous task.
Not having to look over their shoulder, business executives can focus exclusively on the financial aspects of their commerce stay. All with the assurance that security professionals are nearby.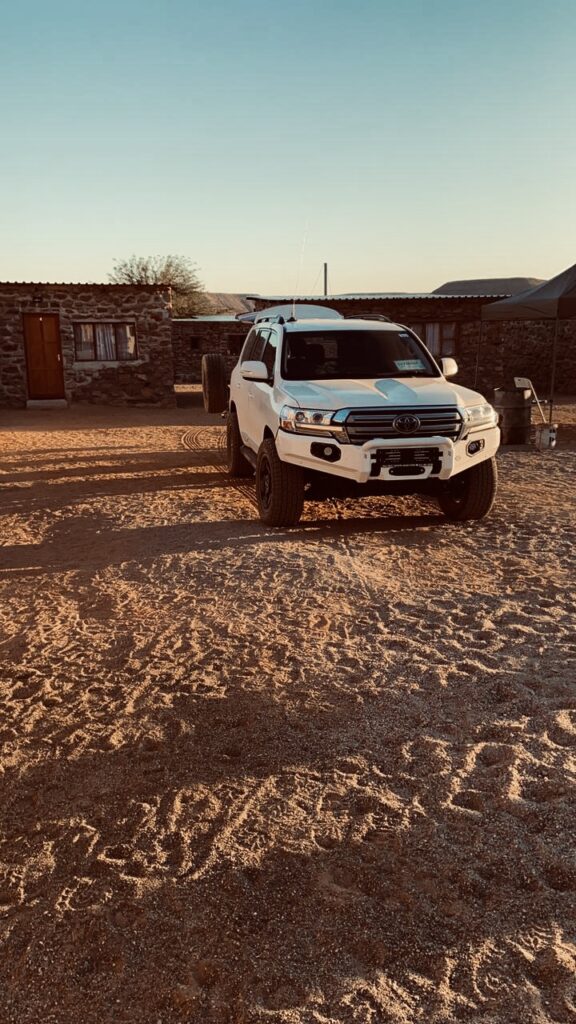 Additional Business Prospects in Togo
Open to foreigners intending to invest there, foreign domestic investments in Togo almost doubled to USD 639 million in 2021, compared to 2019. Moreover, experts predict that the launch of power plant construction projects and the improved business environment will increase FDI in the following years.
Furthermore, with a free trade zone, Togo has attracted over 60 companies that employ more than 12,000 people. As for the ease of doing business, a World Bank report ranks it 97th worldwide, a significant improvement from the 2019 edition of the Doing Business Report.
Although a country with its own ups and downs, the African nation still has plenty to offer to foreign business executives and luxury tourists alike.
With that in mind, let us examine safe travel services in Togo.
Is Togo Safe?
According to some reports, carjackings happen throughout Togo, especially around Christmas and during the summer. Therefore, having a phone handy and keeping car doors locked may prove invaluable while going through the noise and commotion of any region ― especially the capital Lomé.
Hence, safe travel services in Togo remain necessary for high-net-worth individuals and families traveling there. The local knowledge of companies operating in Togo can help your boss and their entourage experience a tranquil and productive trip to the fascinating African nation. Without worrying about which route to take or which hotel to choose, your boss can only focus on what they came looking for in Togo. Their executive protection detail handles the rest.
In any case, the personal preferences and lifestyle of your boss need to remain intact. Chances are, the HNW individuals or families you work for will want to enjoy business and leisure time while not constantly feeling the presence ― and pressure ― of their security detail.
Flexibility and adaptability are the keywords when traveling to any West African country, and the same applies to Togo. Imagine that your boss has countless business opportunities to explore. In that case, thinking about vehicle selection or avoiding recently flooded roads is not the optimal use of their time or money.
The need for outsourcing a security detail seems even more pressing when we consider numerous media reports. These state that the erratic driving of cars and trucks is a rule of thumb rather than an anomaly.
Sightseeing and Leisure: Safe Travel Services in Togo
With scenic localities, busy markets, and fabulous beaches, Togo presents an exceptional place to explore local customs and culture. From hiking remarkable mountains to spending time in fishing villages, the country offers a vast array of experiences, such as:
Koutammakou region, with World Heritage Site status, and rustic villages built from thatched roofs and abode walls,
Togoville town, with voodoo shrines and mud-brick huts,
Fazao Malfakassa National Park, home to an extremely rare forest elephant, riparian woodlands, and thick forests,
Agbodrafo town on the banks of Lake Togo, known for its famous resort hotel: The Hotel le Lac,
Kara, one of the largest towns in the country and a convenient stopover on the way to national parks and Togo's northern UNESCO regions, and
Capital city Lomé, the epicenter of business and commerce, and a place to visit the Togo National Museum and the massive local bazaar Grand Marché.
Togo has plenty in store for all visitors. Be they aspiring business managers or HNW families and individuals looking for unusual vacationing. If you are a personal assistant or office manager, now you are aware of a few mesmerizing localities to recommend to your boss.
In Conclusion
As with Ethiopia, Nigeria, and other African countries, safe travel services in Togo are specific to the regional context. Although numerous similarities torment the designated nations, local support and local knowledge continue to be invaluable.
Apart from an alluring chance for wealthy foreigners to explore commerce opportunities, staying in Togo is characterized by a stunning landscape and a developing hospitality sector.
Moreover, your boss or CEO need not fear an abrupt end to their business prospects. In fact, safe travel services in Togo have improved remarkably over the last few years. With local knowledge and expertise underpinning their every move, the executives are bound to enjoy a safe, healthy, and productive stay.
Companies like SCS have a long track record of offering safe travel services anywhere in Africa. This includes Nigeria, Ethiopia, Togo, and many others. All with the accompanying peace of mind and luxurious vehicles: Drop us a line to find out more!