Unlike many African nations, travel gurus and foreign ministries consider Morocco a relatively safe place for travel. In fact, as of 2018, the country has witnessed a steady rise in visitors from abroad while simultaneously growing attractive to enterprise managers. To dissect the topic, we will explore safety tips for your business trip to Morocco.
For adventurous and business-seeking individuals looking for new opportunities in Africa, Morocco is the ideal place to start. It features a developing economy, rising public safety, and an uptick in foreign tourists. Moreover, the very fact that the Human Development Index ranks the country 121st out of 189 presents an alluring opportunity for business executives to invest. The reason being its under-explored possibilities.
Moral reasoning aside, investing in developing countries such as Morocco can pay considerable dividends. In fact, economic theory posits that capital should flow from rich to developing countries. In other words, experts assert that capital returns there are higher due to their lower capital-labor ratio in comparison to rich countries.
The Kingdom of Morocco, as it is formally known, continues to capitalize on its proximity to Europe and comparatively low labor costs. Considered a relatively liberal economy, it is attracting foreign companies, primarily those with headquarters in France and the rest of Europe.
As of late, Morocco's key sectors include:
Agriculture,
Tourism,
Aerospace,
Automotive,
Phosphates, textiles, apparel, and subcomponents.
Although facing diverse challenges, the nation manages to keep up with modern development and economic trends.
Local Infrastructure and Your Business Trip to Morocco
So, how easy is it to enter and travel through Morocco? What is the development level of its roads, airports, ports, and other infrastructure?
International organizations often praise Morocco for having one of the most reliable road systems in Africa. Naturally, this claim rings true for the more developed regions of Morocco. However, remote areas are not that well covered.
Notably, the 120 railway stations, 27 commercial ports, and 24 airports make the African Kingdom one of the few regional countries with a well-developed network. Still, a word of advice is in order when traveling.
In a nutshell, we advise that high-level executives on a business trip to Morocco and their heads of security consider:
Avoiding rural areas (although this may be hard during luxury touring and nature trips), as pickpocketing, scams, and other crimes are more common there,
Practicing caution wherever you travel on foot, even in the safest places, such as Marrakesh and Essaouira,
Hiring a security company with local knowledge of navigating the African nation's cities, towns, and remote locations,
Visiting only localities that a security detail has physically evaluated on-site,
Familiarizing with the local customs and culture, as Morocco's state religion is Islam and the authorities do not always guarantee freedom of religious belief to all, and
Vaccinating against COVID-19, chickenpox, diphtheria-tetanus-pertussis, influenza, measles-mumps-rubella, polio, shingles, and other diseases.
With all these tips in mind, any business trip to Morocco will prove to be less burdensome and more productive.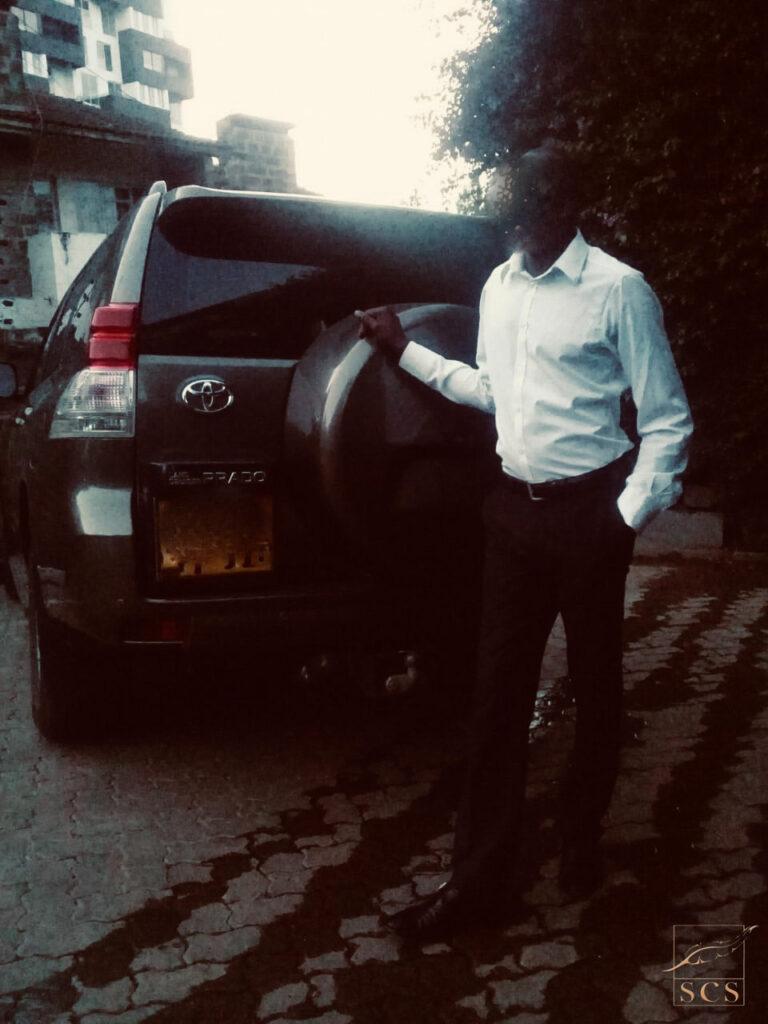 Must-Visit Areas in Morocco
Travel guides frequently quarrel about the most captivating places to visit in the African Kingdom, as so many require visitors' attention. Notwithstanding, here we present you with our top five picks that company managers, business executives, and high-net-worth individuals and families can immerse themselves in:
Essaouira (Mogador), a seaside town that locals and foreign travelers go to to get away from the monotony and heat of big cities. Moreover, the scenery may remind you of a popular TV series. That is because Game of Thrones was shot there!
Meknes, a ninth-century medina in Morocco's north, used to be one of the country's capitals. It features major historical sites and presents a unique opportunity to learn about Morocco's vibrant culture.
Rabat is not only famous as it is the country's capital but also because of the year-round good weather and spectacular beaches. With fortified walls, the old town of the medina, and outdoor cafes in wide boulevards, travelers may not want to miss out on the opportunity to visit.
Asilah, a hot summer spot, constitutes one of the most sought-after places by tourists and local citizenry. With a lively arts festival and sandy beaches, seaside Asilah is prototypical for family and relaxation time.
Casablanca is often referred to as the ideal representation of modernity. Unlike other places on this list, travel guides revere Casablanca for its jaw-dropping food specialties. At the same time, the French-colonial design merged with the traditional Moroccan style leaves visitors in awe.
With a rich culture, fascinating localities, state-of-the-art accommodation options, and exotic food, your bosses will likely enjoy them all in between business meetings.
Yet, we advise remaining aware that traveling to most historical sites, beaches, and resorts mostly requires pre-hired local security.
Final Words
An up-and-coming economy, Morocco offers plenty of opportunities to foreign travelers and business executives. With a growing populace and forecasts of a bright economic future, anyone's business trip to Morocco is set to be an outstanding experience.
Finally, we recommend considering the following main takeaways that heads of security of HNW individuals and families might need to consider:
Morocco's key economic sectors are booming, and foreign tourists are flowing in to enjoy its landscapes and conduct business.
The country's roads belong to some of the best on the African continent. Hence, with the proper local support, luxurious and safe travel is not restricted by road infrastructure.
Landing in the African nation from a different continent is uncomplicated. Morocco has 24 commercial airports operating flights to Europe, Asia, and North America.
The Kingdom of Morocco is a relatively safe place. Still, everyday scams and pickpocketing can prove harmful to tourists visiting.
The country boasts a variety of local customs and cultural intricacies. Hence, travel guides recommend that visitors familiarize themselves with how the locals live and behave publicly. That way, unpleasantries can be avoided.
To fully appreciate the country's remarkable natural and human-made scenery, drop us a line.