In stark contrast to neighboring South Africa, western foreign ministries rank Namibia as a very safe country. In fact, some of them assert that "most visits to Namibia are trouble-free." About half the size of the US state of Alaska, the African nation has a small population of 2.1 million. Moreover, it belongs to one of 23 countries on the continent that list English as their official language. Thus, any business trip to Namibia and immersion into the local culture are set to benefit foreign travelers. Of course, provided that the proper security measures are in place and certain areas are avoided.
The outlook for the country's future seems promising. On that note, the African Development Bank Group projects that Namibia's economy will grow by 2,6% in 2021 and 3,3% in 2022. Although the African nation faces substantial challenges and risks, several sectors are experiencing a steady recovery from COVID, including:
Tourism,
Financial services,
Retail and wholesale trade, and
Mining industries.
But its positive prospects do not end here. Namibian authorities invest a lot of funds and attention to environmental causes. In fact, Namibia was the first nation to make environmental protection part of its constitution.
With these possibilities in mind, the African nation has attracted nearly 1,7 million foreign travelers in 2019 alone. But, as travel advisers expected, that number shrank to 1,3 million due to the pandemic in 2021.
An appealing country for conducting business and sightseeing, Namibia is set to continue its growth in the foreseeable future. Still, as some security concerns continue to plague the nation, let us explore the most relevant safety tips for your business trip to Namibia.
Explained: Safety and Security in Namibia
As with any African country, muggers tend to focus their efforts on the capital city. In this case, Windhoek. A worrying trend within metropolis limits is that attackers do not hesitate to strike even in broad daylight and in busy locations. Locals and foreigners alike may expect to see power outages in some regions. Thus, walking the streets alone is usually short of a wise decision most of the time, especially after dark.
In addition, we recommend keeping car doors locked and windows shut, particularly in heavy traffic. Similarly, passengers in vehicles should keep valuables out of sight and off the seats. The reason is that gangs sometimes try to enter cars at crowded intersections. Thereby, they leave little room for reaction and retrieval of stolen goods. Unfortunately, many foreigners have left their vehicles unattended at fuel stops, only to later discover they had been robbed of their possessions.
Unlike some African countries, where taxis are relatively safe to use, countless Namibian cab drivers have participated in thefts at the expense of foreign tourists. Therefore, in case of dire need, we recommend asking a tour operator or hotel staff to choose a reputable taxi company. Unless someone with local knowledge accompanies visitors to crime-festered areas ― like townships ― they should be avoided, whether day or night.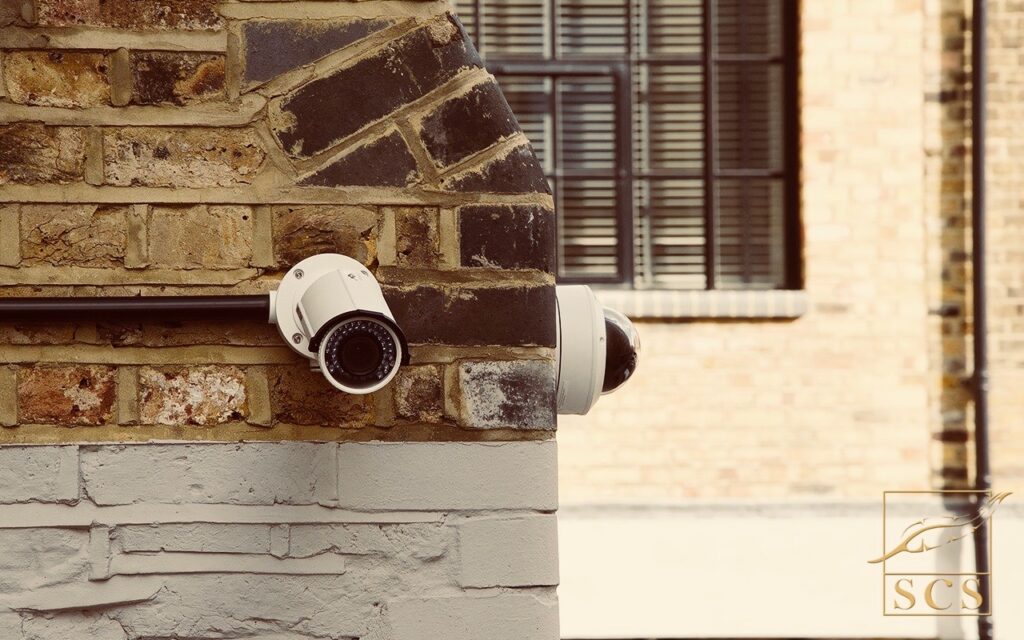 Thus, some of the most significant threats and risks to foreigners on a business trip to Namibia include:
Opportunistic gang attacks,
Taxi drivers (not as such, but if not recommended by tour operators or hotel staff),
Walking or driving alone at night,
Muggers,
Making valuables and cash reachable,
Pickpocketing, and
Credit card skimming at lodges and hotels.
Quick tip: The Windhoek City Police Service recommends calling their headquarters on 061-2902911 or toll-free 302302 to report a crime within city limits.
Accommodation Options on Your Business Trip to Namibia
In the previous section, we have examined the overall security situation in the country and explored some practical safety tips. Let us now turn to accommodation options worthy of consideration for foreign travelers setting foot in the African nation.
Namibia is a developing land, and investments are flowing in at a rapid pace. Hence, construction companies are constantly erecting new hotels and resorts, chiefly in the country's capital. Still, some possess more suitable services for company leaders and business executives than others. As a matter of fact, distinct hotels consider all the needs of their guests, including those pertaining to security concerns.
For one thing, the main items to take into account when choosing accommodation in Namibia's capital Windhoek include:
Practicality of the location (close to the hospital and police station),
Luxury services,
Overall high-grade security,
CCTV coverage,
Electric and gas safety, and
High IoT Wi-Fi device and network security.
On that note, we recommend staying in either Hilton Windhoek or Windhoek Country Club Resort. Both hotels subscribe to high levels of security, luxury, and overall quality services. In fact, the latter one is more suitable for lower-profile visits.
Crucially, the staff in both resorts is security-aware. The locks, monitoring equipment, surveillance software, and safe internet connections throughout the two luxury hotels are constantly enhanced.
Thus, your boss will likely enjoy peace of mind during their luxurious stays in any of the two locations. Additionally, they can also feel confident that the local support team will assuage all security concerns not addressed instantly by the hotel staff.
Quick tip: Hotel management in both resorts imposes strict hotel staff selection procedures to help reduce the risk of insider threats.
The Takeaways
In this article, we explored a series of safety tips for your business trip to Namibia. We trust you have discovered how to behave in the bustling streets of Windhoek in broad daylight and dark townships during the night.
In a nutshell, here are the main takeaways to consider when visiting Namibia:
Keep car doors locked and windows shut,
Hold valuables out of sight and off vehicle seats,
Do not travel alone and ask hotel staff and tour operators to recommend reputable taxi companies,
Be wary of credit card skimming at lodges and hotels,
Remember that power outages are a common occurrence in some regions,
Hire a security team with local knowledge to help navigate the busy streets, provide secure travel and assist in choosing luxury accommodation.
In fact, firms like SCS help individuals and companies alike do their best work and enjoy leisure time without worrying about their safety. Drop us a line to find out how!